God Talks Rx is a teaching ministry of Payson Christian Clinic. Payson Christian Clinic is a 501(c)3 nonprofit organization, licensed by the state of Arizona as an outpatient treatment center. Payson Christian Clinic is a designated charity for the Arizona tax credit for the working poor.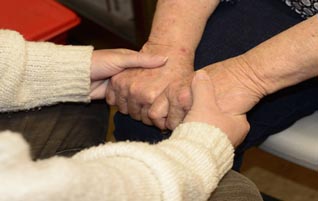 We need your continued prayer
and financial support.
God Talks Rx – Payson Christian Clinic
701 S. Ponderosa, Suite D
Payson, Arizona, 85541
phone: 928-468-2209

If you would like to become a financial partner with God Talks Rx, please contact the clinic. We thank you for your consideration, prayers and financial support.
Our Volunteer Staff, Payson Christian Clinic

 Arizona Tax Credit
Most people are unaware of the fact that the state of Arizona permits us to redirect a portion of our tax dollars to a qualifying charity, thus allowing us to give to charitable organizations out of the tax dollars we already pay. Current Arizona tax code allows for charitable donations of up to $800 per married taxpayers filing jointly and up to $400 per taxpayer filling as single to be redirected to a qualifying charity and returned to the taxpayer not as a deduction but as a credit!
Taxpayers filing in Arizona have the unique opportunity to actually redirect a portion of the state tax dollars they already pay into charitable channels at no additional financial cost to themselves!
Payson Christian Clinic is a qualified charitable organization under the state charitable tax credit program, 501 3(c) and Working Poor Tax Credit.
Donors who use this tax credit may also qualify for other Arizona tax credit programs.
If you wish to donate to the Payson Christian Clinic please contact the clinic. Payson Christian Clinic.
Payson Christian Clinic does not offer legal or tax advice. Always check with a qualified and licensed professional regarding all matters related to tax or legal issues.
Information can be found at the Arizona Department of Revenue website: http://www.azdor.gov/ or by calling Tax Payer Assistance at (602) 255 3381.